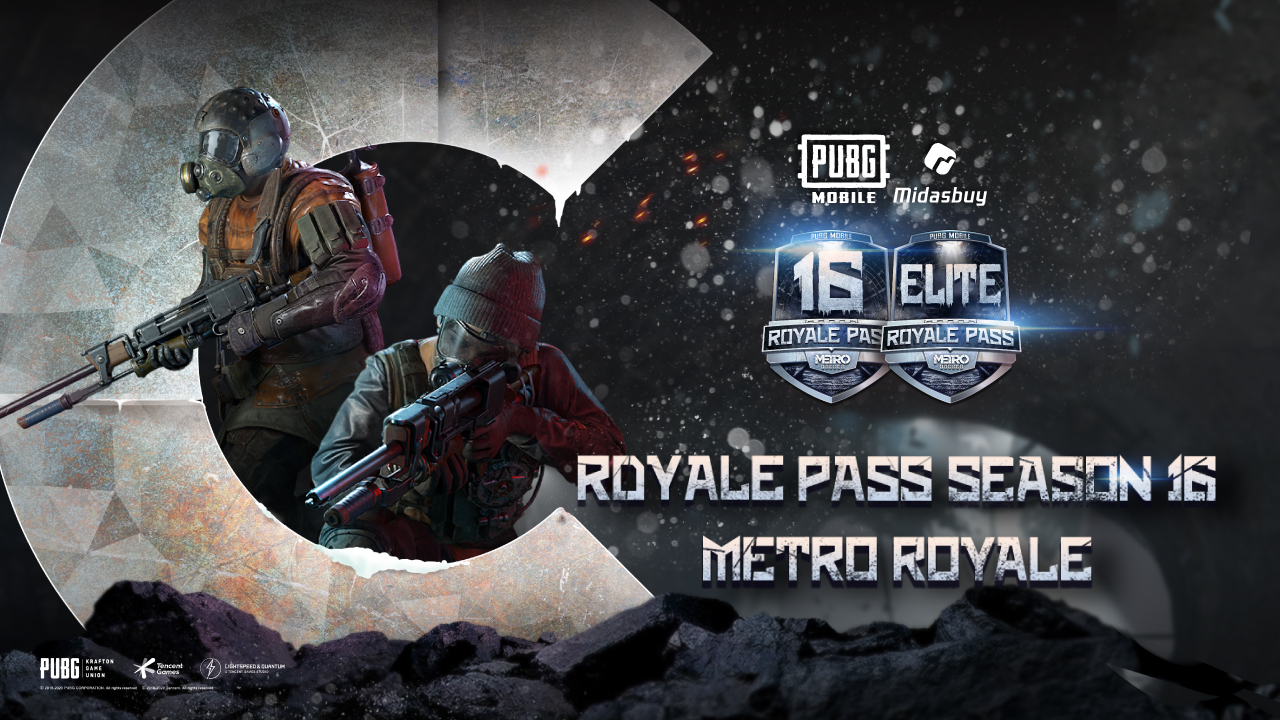 The much-awaited Season 16 of PUBG Mobile Royale Pass is in full swing and it's loaded with all the thrills. In collaboration with Metro Exodus, the new season features a Metro-exclusive theme filled with new items, including skins, outfits, and other prominent gears so you can have a unique battle experience.
Enter the metro tunnel
The latest season is highlighted by a new game mode called Metro Royale. Get access to brand-spanking weapons, attachments, and weapon crates as you level up. Sell items in the special shop called Black Market in exchange for Metro Cash. Buy supplies and other items before starting a match. Players can also build up on their loadout inventory and expand their arsenal.
Go on an adventure in the exclusive Metro events tab to gather Metro supplies and redeem them for Colonel Miller and other magnificent rewards. Also, join a group before purchasing an RP to collect free rewards which only gets better as you level up!